Planned Phoenix Multi-family Projects – January 2016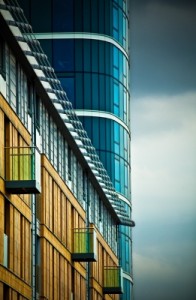 Proposed Multifamily Projects – January 2016
Greenfield and US 60 – On January 13th, Mark Taylor purchased land from Paul Skogebo, and Kay and Judy Toolson in Mesa for $753,800.  The purchase was for 3.96 acres of land which was part of 26.94 acres that has been proposed for 346-unit multifamily project. The multifamily project is planned to include 29 buildings with a unit mix of 102 1-bedrooms, 186 2-bedrooms, 58 3-bedrooms. Planned amenities include 683 parking spaces which include 104 garage, 290 covered parking, 290 uncovered parking, a pool, playground, clubhouse, office, and 4.36 acres of open property.
1916 E Hayden Ln, Tempe – This .67 acres was noticed for a trustee sale on January 19th. The land is proposed to have a 10-unit multifamily consisting of two, 2-story buildings totaling 9,106 square feet.
St. Ambrose – Scott Tonn and Michael Lafferty acquired this 2.1-acre property located at 1153, 1137, 1121 E Van Buren Street in Phoenix on January 22nd for $1.18 million. This property is planned for 250 multifamily residential units, with a mix of studio, 1, 2 and 3 bedroom units in four and seven story buildings. The ground floor consists of 1,500 square feet of gray shell for a future mix of retail and commercial uses along with an above grade five level parking structure.
Image by Nick Coombs at FreeDigitalPhotos.net