The Phoenix Multi-family Mobile Home Park Market—October 2015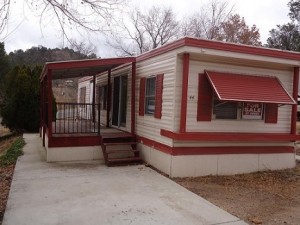 October did have three mobile home park closings in the Phoenix area.
The Aztec RV Resort located at 4220 E Main St, Mesa, AZ 85205 is a 327 stall RV park built in 1975 on 15.4 acres. The property includes 6,910 SF clubhouse, 792 SF laundry facility, communal pool, horseshoe pit, and shuffleboard court. Cobblestone Real Estate acquired the property on 10/30/2015 for $14,975,000, or $45,795/stall. A $10,201,000 Freddie Mac loan was originated through Walker & Dunlop, maturing on 11/1/2020.
Westview Mobile Home Park, located at 6331 W Glendale Ave, Glendale, AZ 85301 is a 34-space mobile home park which was built in 1960 on 2.21 acres. California investor Kenneth W Chin purchased this mobile home park on 10/13/15 from Christos Katechis for $1,000,000, or $29,412 per space, with $300k down and $700k debt with Alaska USA Federal Credit Union.
Wagon Wheel Mobile Home Park, located at 1119 N 46th St, Phoenix, AZ 85008 is an 88-space mobile home park built 1963 on 8 acres. The park includes a 336 SF laundry facility, 1,523 SF clubhouse, 1,750 SF single family residence, and 1 pool. Daniel C Fischer purchased this mobile home park on 10/7/15 from Gilbert W Lee for $3.475m, or$39,489 per space, with $2.585m debt from Capital One Multifamily Finance, maturing 11/1/25. Both buyer and seller are from California.